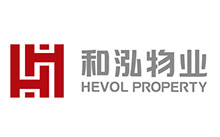 Beijing Heyi Property Service Co., Ltd.
Beijing Heyi Property Services Co., Ltd. ("Heyi Property") was formerly known as Beijing Donghe Rural Property Management Co., Ltd., which was established on April 9, 2002 and officially changed its name to Beijing Heyi Property on December 6, 2007. Service Co., Ltd., with the company's continuous development and growth, established in April 2012 and the Landmark Group Property Management Center. On June 6, 2013, Beijing Heyi Property Company passed the "Quality, Environmental Occupational Health and Safety" three-standard management system certification of the international SGS certification body. It is the standing director unit of China Property Management Association. The director unit of Beijing Property Management Association has a state-level qualified property service enterprise. In 2015, Heyi Property won the honorary title of "2015 Top 100 Property Management Comprehensive Strength Enterprises" with a comprehensive ranking of 85, and won the "2015 China Property Management Most Brand Influential Enterprise" in the same year. 2016 China Property Management Comprehensive Strength Top 100 Enterprise Honorary Title, in October, won the "2016 China Property Management Brand Value Enterprise".

Heyi Property is committed to "being the most respected property service enterprise in China" and adheres to the service concept of "people-oriented, efficient and law-abiding, healthy and environmentally friendly, continuous improvement." and adheres to the management concept of "civilization, fairness, cooperation and innovation". Adhering to the operating principle of "honesty, integrity, cooperation and win-win", we have developed a series of service products including property management, consulting, professional training, home decoration, equipment and facilities management, parking services, etc., and strive to build China's property service industry. First-class brand, realize the company's ambitious goal of "bigger, stronger, more refined, and practical".

Heyi Property focuses on the standardized, standardized and professional brand route to meet the reasonable needs of customers, depending on the quality of service and focus on service details. The company implements the three-standard integrated management system, performance appraisal system and talent training reserve system of "Quality, Environment, Occupational Health and Safety" within the organization to achieve continuous improvement of corporate management and service quality.